From a surprise marriage proposal to an opening number song about diversity, the 70th annual Primetime Emmy Awards was one that will be remembered. The award show made to bring recognition to TV series, actors, directors, and choreographers almost always comes with a shock factor. These are some of the most talked about moments and surprising outcomes of the night. 
Sandra Oh
Most easily known for her role as Cristina Yang in ABC's medical drama, Grey's Anatomy, Sandra Oh was on the road to make Emmy's history. Nominated for her lead role as MI-6 agent Eve Polastri in BBC America's series, Killing Eve, Oh would have been the first woman of Asian descent to win an Emmy in the lead actress category. Instead, the award went to Claire Foy for her role on the Netflix series, The Crown. On stage, Foy even acknowledged her surprise at being chosen as the winner.  "This wasn't supposed to happen," she said during her acceptance speech. "Sandra Oh, I just love ya."
Queer Eye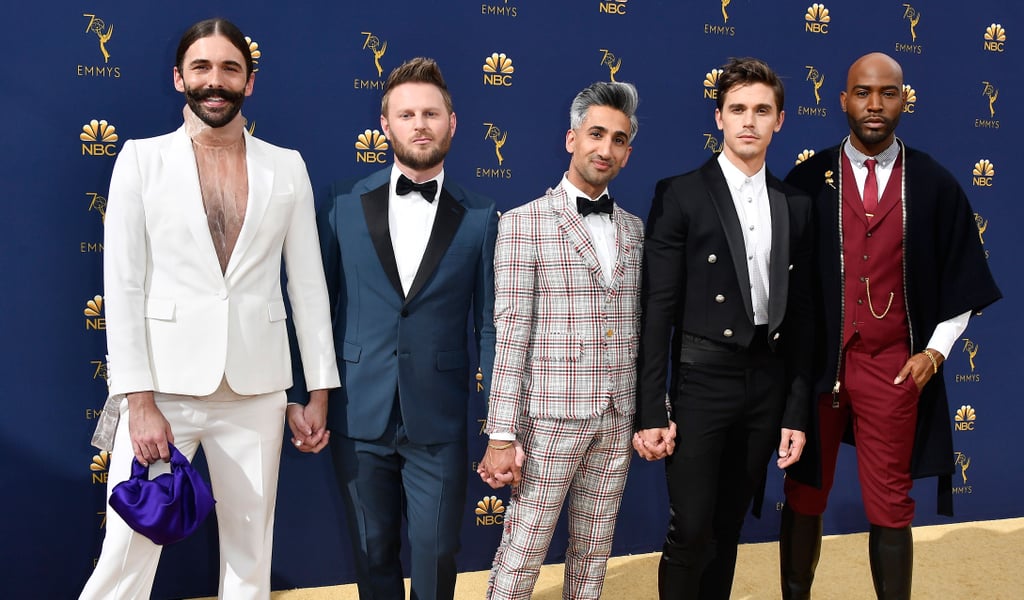 The newest reality TV hit is this Netflix reboot of the Bravo series, Queer Eye for the Straight Guy. The show features the Fab Five, which includes Antoni Porowski, Tan France, Karamo Brown, Bobby Berk, and Jonathan Van Ness. Each of these men is described as an "expert" at a certain craft, some being grooming while other being food and wine tasting. Together, they work cohesively to help people in single situations. And these abstract and creative men worked together on the red carpet to bring down the house with their cohesive but individual looks. They posed to prove why this show deserved it's Emmy.
Thandie Newton and Regina King
Two standout actresses graced the Emmy stage as winners and delivered speeches and reaction that sparked a lot of attention. While accepting her award for Supporting Actress in a Drama Series, Thandie Newton decided to thank those who helped her get there, even those above us. "I don't believe in God, but I'm going to thank her tonight." Maybe she is a big Ariana Grande fan. *queue 'God Is A Woman'
Regina King was shocked to hear that she was announced as the Outstanding Lead Actress in a Limited Series. Nominated for her role in Netflix's Seven Seconds, she wasn't expecting to take home the hardware. "Wow, I didn't have nothing to say because I wasn't really expecting this, but I am so grateful Television Academy. Y'all are my friends, my peers. Thank you, thank you, thank you." The live crowd seemed to be as excited as a room full of A-list actors and directors proceeded to give her a standing ovation.
Nike Support on the Red Carpet
Jenifer Lewis, known for her roll on the TV series Black-ish, stepped onto the carpet wearing a red and black Nike shirt. Her attire was in support of the brand's initiative to sign and promote Colin Kaepernick. "I am wearing Nike to tell them how proud I am of them for supporting Colin Kaepernick and his protest against police brutality and racial injustice," said the 61-year old actress. She went on to send a message to those watching. "I speak to the millennials tonight to tell them they are not alone in standing up. We're right behind them. Their ancestors are behind them, who took two knees and two hands picking cotton."
A Marriage Proposal
A big award show never ends without a shock factor. And this time, it came from well known director and producer, Glenn Weiss. Beginning his speech on stage after accepting his 14th Emmy, the 57 year-old segwayed from a tribute to his late mother to a marriage proposal to his girlfriend! "Mom always believed in finding the sunshine in things and she adored my girlfriend Jan.Jan, you are the sunshine in my life," he continued. "And mom was right, don't ever let go of your sunshine. You wonder why I don't like to call you my girlfriend? Because I want to call you my wife." The audience inside the Dolby-Theatre in Hollywood was absolutely shocked at the proposal, but not as much as chief creative director of The Charity Network, Jan Svendsen. She raced to the stage in order to accept the ring that was Weiss' mothers.